Subscribe: Google Podcasts | RSS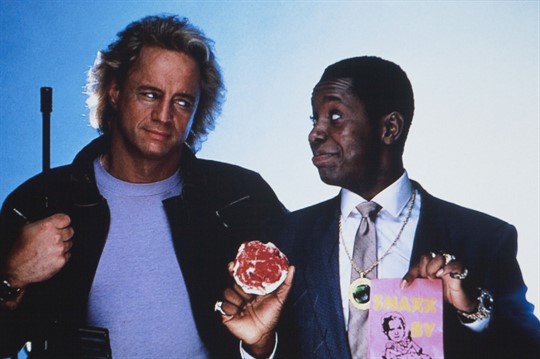 Is announcer Shadoe Stevens the new Rambo? Would George Lucas let a 50 seat theater do a live version of "Star Wars?" First we talk about  "Traxx" the comedy/action film that's on the top of our all time best/worst. Stevens plays a mercenary who just wants to make cookies. Then we talk to director of "Star Wars Live" an authorized stage version of the movie that started it all.
Comedian Mike Spiegelman and The Dark Room co-founder Jim Fourniadis join Adam Spiegelman from The Dark Room in San Francisco.
Bonus – Special Announcer – Eddie Pepitone from "The Long Shot" podcast. In a rare non-Fake Gallery appearance!
Listen  on   itunes or Zune or click the player at the bottom of the post. look on the tool bar for trailers and scenes. Press "like" if you like.