"Uncle Kent 2" writer/star Kent Osborne
Subscribe: Google Podcasts | RSS
"Uncle Kent 2" — "Adventure Time" writer Kent Osborne moonlights as a mumblecore leading man. With parts in "Hannah Takes the Stairs," "Uncle Kent" and now it's unlikely sequel, "Uncle Kent 2." We talk to the star about making the niche cult classic and his other movie roles.
(HEY! BUY THAT "THE ROOM," "LIFE DAY" OR "BREAKING BAD" UGLY CHRISTMAS SWEATERS!)
"Hannah,""Uncle Kent" and 1/8th of "Uncle Kent 2" were directed by Joe Swanberg. The rest of the movie was directed by Todd Rohal. Let's hope for an Uncle Kent 3.
Buy the book and the movie!
The opinions expressed by my guests are strictly their opinion. So please don't punch me in the face.
Go see it in the theaters this weekend at the Alamo Draft House in Brooklyn!
Here's me on Kent's cartoon "Cat Agent."
Press
"Uncle Kent 2 is the craziest movie sequel ever. A defiantly unconventional crowdpleaser."
– Eric Kohn, Indiewire
"Allow your head to Explode."
– Mike S. Ryan, Hammer To Nail
"The most stand-alone sequel ever made."
-Calum Marsh, The Village Voice  
"Uncle Kent 2 is Freaking Magic."
-Steve Dollar, The Wall Street Journal 
"The fact that making a sequel to one of Joe Swanberg's more obscure films is one of the least bizarre things about Uncle Kent 2 should tell you something."
-Stephen Saito, The Movable Fest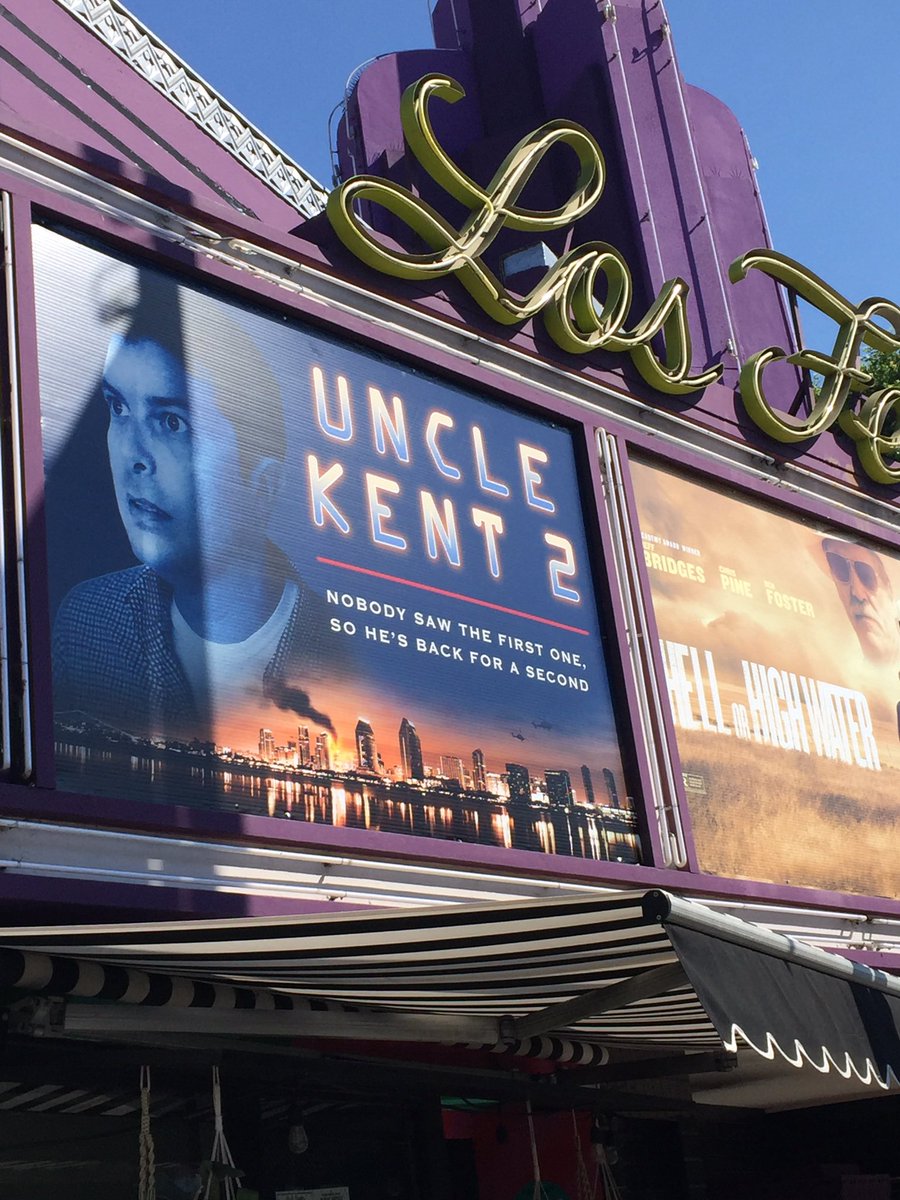 Synopsis
In a desperate search to create a follow-up to Joe Swanberg's 2011 film UNCLE KENT, Kent Osborne travels to a comic book convention in San Diego where he loses his mind and confronts the end of the world.  Reuniting in the GREMLINS 2 of "Indie" sequels, Joe Swanberg, Jennifer Prediger and Tipper Newton return in a surrealist look into Osborne's madness. Written by Osborne and passing the directors' torch over to Todd Rohal (THE CATECHISM CATACLYSM) UNCLE KENT 2 plays out like an absurdist successor that bends the rules of sequels and the minds of the audience.
"It started as this running joke," says Osborne, who in addition to his acting career (School Ties, the Swanberg-directed Hannah Takes the Stairs) has also worked as a writer on a slew of animated shows, including SpongeBob SquarePants and Adventure Time. "The idea of putting a '2' after that particular movie was really funny to a lot of people."